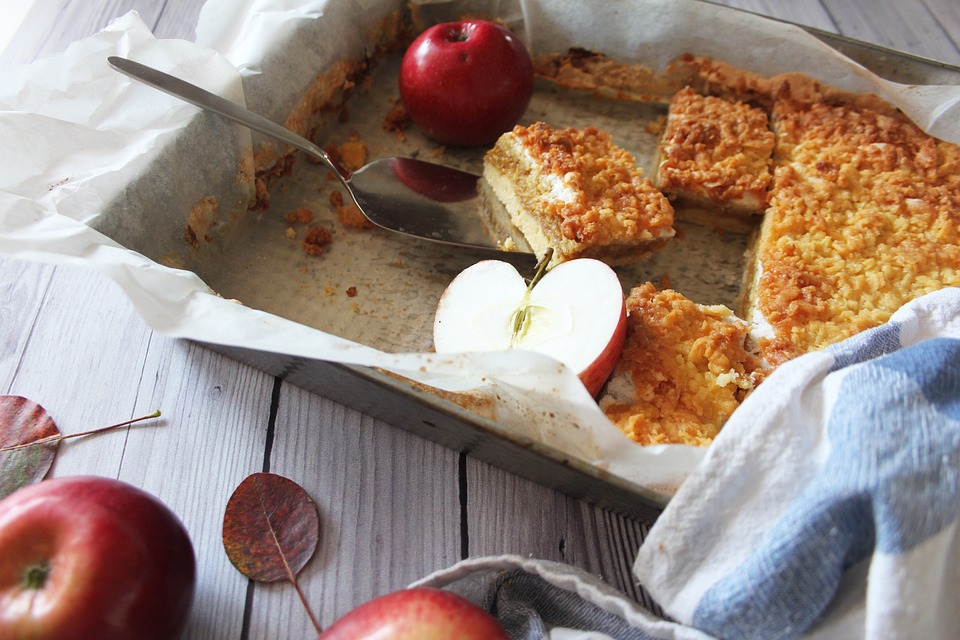 With apples in season, this is a great time of year to try out some apple recipes. Whether you're looking for something to make for dinner or a tasty dessert, consider making these recipes in your apartment this fall.
Apple Chicken Dinner
To make this sweet and filling recipe as your main dish, start by browning chicken thighs in a skillet with oil on medium heat. When both sides are browned, season with salt and pepper; then put the chicken in a slow cooker. Add chopped apple pieces on top of the chicken. In the skillet, cook onion, garlic, barbecue sauce, honey, and apple cider on medium-high heat for a few minutes. Add this mixture to the chicken and apples in the slow cooker, and cook on a low setting for up to 4.5 hours. When the chicken is tender, your apple chicken dish is done.
Honey-Roasted Apple Side Dish
This delicious side dish goes well with chicken, pork, and other main dishes. To make it, preheat your oven to 425 degrees F. Cut apples into chunks, put them in a bowl, and add lemon juice. Heat a skillet on medium-high heat and add butter. Add the apple chunks and salt to the skillet, and saute these for about 15 minutes. Put the apple chunks into an oven-safe pan or bowl, add honey, and place the pan or bowl into the oven for up to 10 minutes. When the apples are tender, your side dish is ready to be served.
Apple Crisp Dessert
This tasty fall dessert is quick and easy to make. Start by preheating your oven to 375 degrees F, and grease an 8-inch baking pan or dish. Place apple slices in the baking dish, and spread them out evenly. Put cinnamon, sugar, salt, and flour in a bowl; then add softened butter and blend this mixture together. Sprinkle the cinnamon mixture onto the apple slices; then bake for about 45 minutes. Let your apple crisp dessert cool before serving it after dinner.
Our community includes apartments with a pantry and gourmet kitchen islands where you can easily make these apple recipes. Contact us to find out more about our apartments in Houston, TX, including our community and apartment amenities.