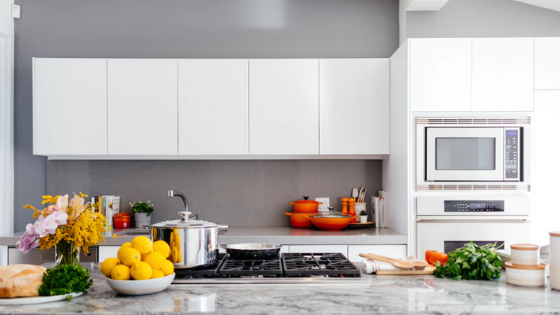 Using homemade cleaning products to clean your Houston, TX apartment is easier on your budget and your health. Here are 5 recipes to try!
All-Purpose Cleaner
Make an all-purpose cleaner by mixing 1 cup of vinegar, 1/2 cup of baking soda and 1 gallon of distilled water. Use this cleaner to polish fixtures, clean windows and wipe off tables.
Carpet Stain Remover
Combine 1 cup of water, 1 cup of vinegar and spray on carpet stains. Wait 10 minutes before sponging the stain with dish soap and warm water. To remove the tougher stains, mix 1 tablespoon of ammonia with 1 cup of water. Spray on stains, let sit for a few minutes, then blot (never scrub) with a clean towel.
Cleaner and Odor Remover
Combine 1 cup of grated orange peels with 1 teaspoon of salt, 1 cup of vinegar, 1 cup of distilled water and 10 drops of your favorite essential oil. Spray, wipe and enjoy the fresh smell.
Floor Cleaner
Combine 1 gallon of warm water, 1 cup of vinegar, 1/3 cup of borax and a teaspoon of baby oil in a bucket and start mopping!
Removing Tough Substances
Did you find bubble gum, candle wax or other sticky substance clinging to your apartment's carpet? Grab an ice cube, rub the cube against the offending substance until it hardens, and then gently pull the material off the carpet.
Ready to move into a new, beautiful, and clean apartment in Houston, TX? Call Haven at Eldridge today to speak to our community manager about our availability!