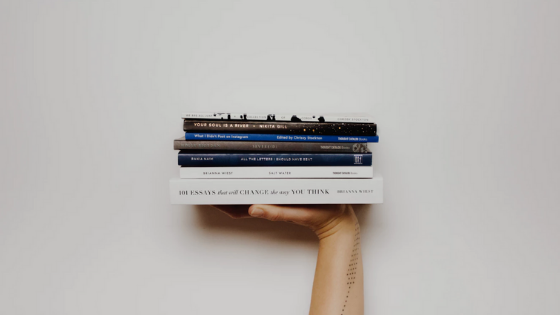 If you're an avid reader like many other Houston apartments' residents, it's likely that you have a healthy collection of books. It can, however, be challenging when you run out of space to store them. Here are some ideas to try!
Stack them!
Stack a handful of attractive books beneath a favorite table lamp. The extra height will make for better lighting to read by and can display your favorite titles for all to see.
There's also the option of a catch-all bowl.
If you're like many people, you have a bowl near your front door to hold your keys, loose change and anything else you might have in your pockets. Place two or three books under the bowl for extra storage space.
If you do have one or more bookcases in your apartment home, consider stacking several books flat instead of vertically. Stacking this way enables you to store more books in the same space, plus it lends some interest to your bookcase.
Store Cookbooks in the Pantry or Cupboards.
If you have a pantry, it makes sense to store your cookbooks on shelves inside it. Otherwise, make some room inside one of your kitchen cupboards for your collection of essential cookbooks. They'll always be at your fingertips for last-minute recipe inspiration.
Make a Book Tower.
Do you have a corner in your apartment home that looks a little empty? Make a corner book tower and top it with an interesting collectible, like a pair of old reading glasses or a candle. The corner is the best spot to make a book tower because the walls will prevent accidental toppling.
Display Books on Stands.
Bookstands allow you to display one or two special books around your apartment home. You could have a short stand on your coffee table, with your book open to a favorite passage. Have a taller stand in the bedroom or living room with a different favorite tome.
It's fun and sometimes even lucrative to collect books. Now you can broaden your collection since you have six new ideas for book storage. If you'd like to view apartments in Houston in person, please feel free to contact us.